Refreshing NIVEA SUN lotion
Protect & Refresh Sun Lotion SPF50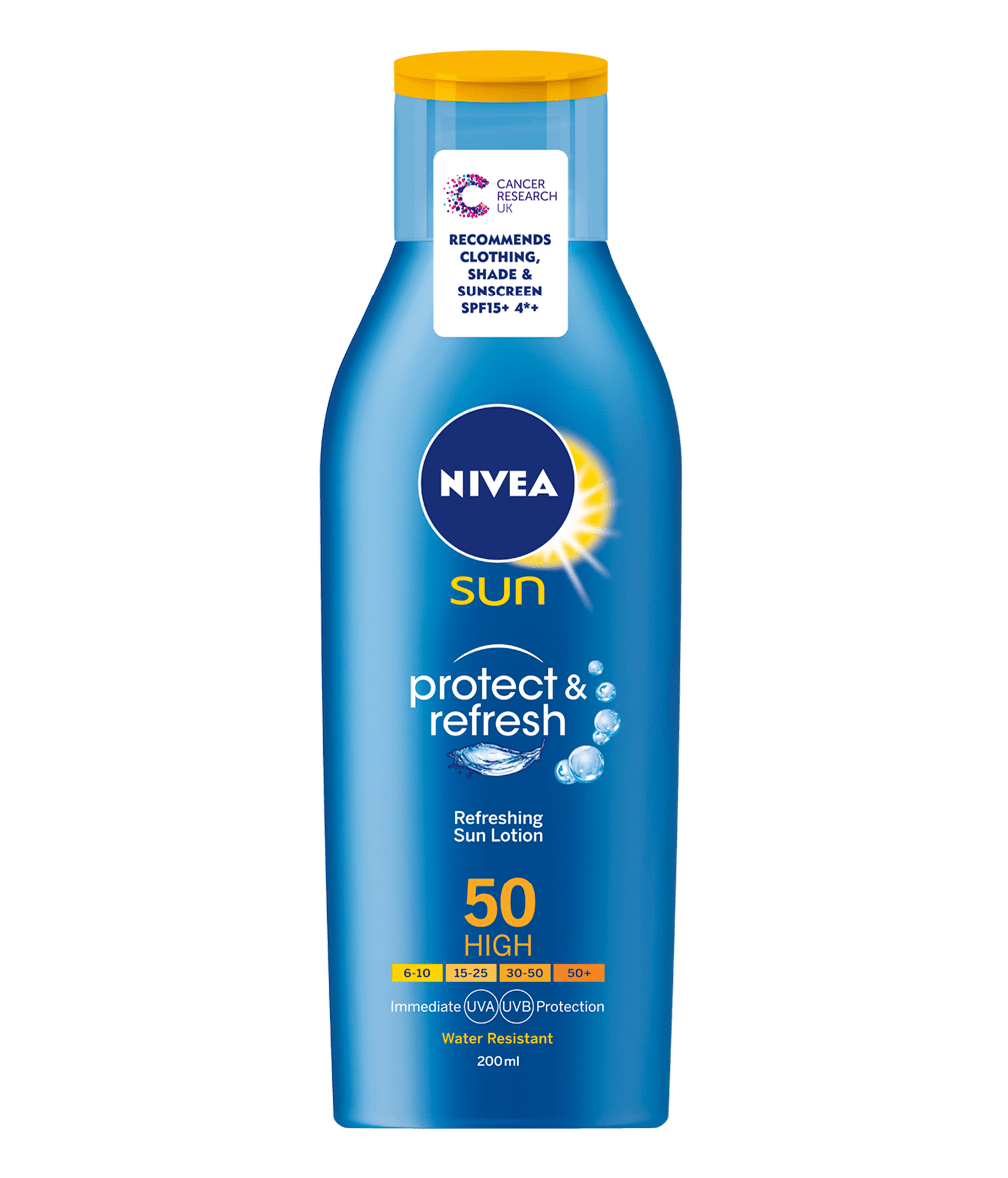 Find out more about this product
Item number: 86074 (860740450018)
NIVEA SUN Protect & Refresh Sun Lotion provides highly effective UVA/UVB protection and has a pleasurable cooling effect that leaves your skin refreshed and silky. The light hydrating lotion formula is non-greasy and absorbs quickly. It is easy to spread, delivers a fast and even coverage and is water resistant.
Warning:
IMPORTANT USAGE INSTRUCTIONS Apply generously before sun exposure enough to give a visible layer before rubbing in, let it dry then reapply to ensure adequate coverage and no missed areas. • Reapply frequently especially after swimming, perspiring and toweling. • Applying insufficient product will lower the level of protection. • Avoid intensive midday sun (11-3pm). • Allow to absorb completely and avoid contact with textiles and hard surfaces to prevent staining. • Keep babies and young children out of direct sunlight. • Wear protective clothing (hat, t-shirt, sunglasses) and use sufficient sunscreen for unprotected areas. • Even when protected avoid over-exposure to the sun as it is a serious health threat. • Skin compatibility dermatologically approved.
customer reviews
What other customers say about Protect & Refresh Sun Lotion SPF50
Have you used this product before? We would love you to share your experience with us!
Write review