Advanced sun care and a pleasurable cooling effect
Protect & Refresh Sun Lotion SPF20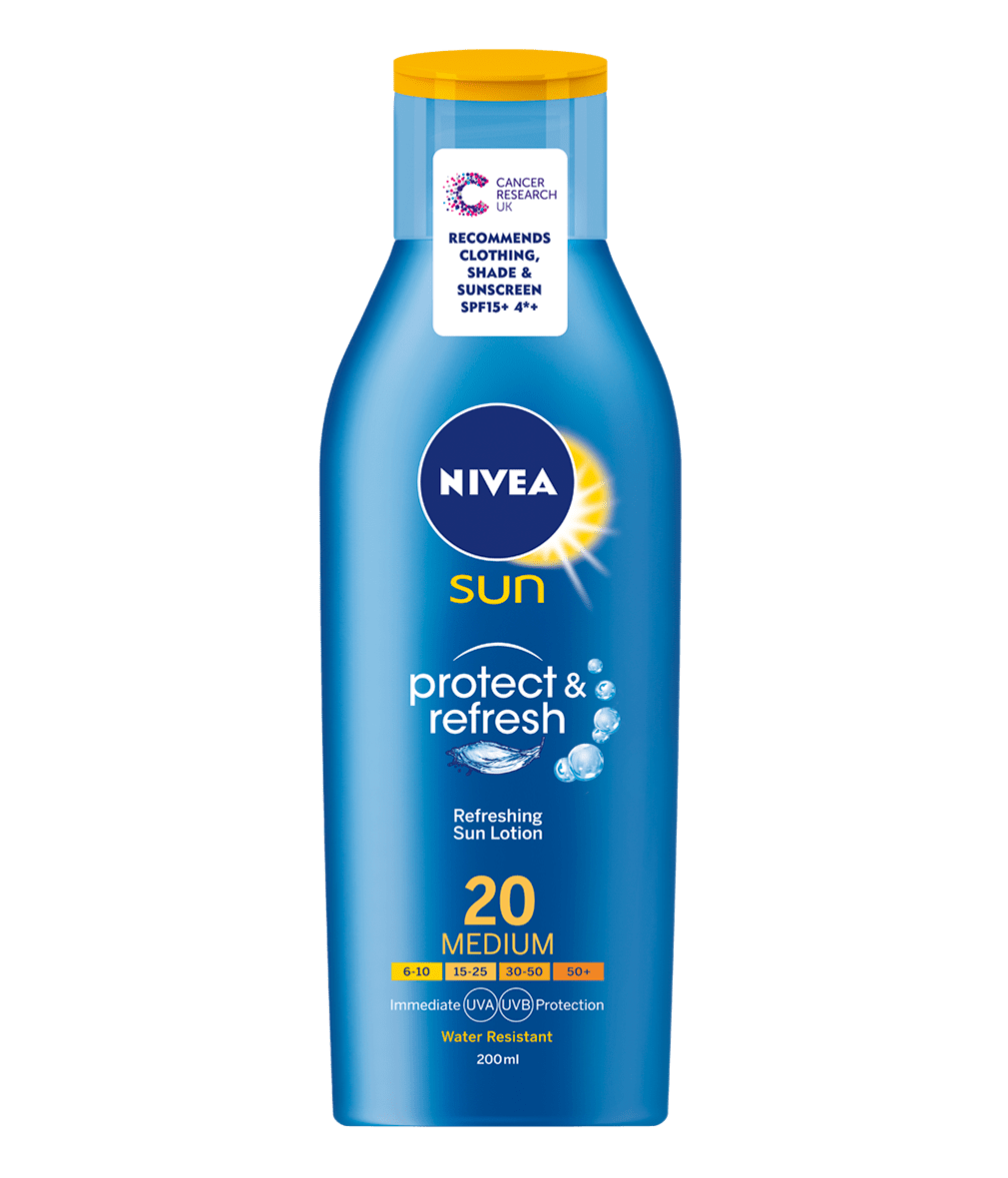 Find out more about this product
Item number: 86005 (860050450018)
NIVEA SUN Protect & Refresh Sun Lotion provides highly effective UVA/UVB protection and has a pleasurable cooling effect that leaves your skin refreshed and silky. The light hydrating lotion formula is non-greasy and absorbs quickly. It is easy to spread, delivers a fast and even coverage and is water resistant.
customer reviews
What other customers say about Protect & Refresh Sun Lotion SPF20
Have you used this product before? We would love you to share your experience with us!
Write review